---
---
Experience the perfect fusion of style and practicality with our Magnetic Connection Hanging Neck Reading Glasses

The loop ensures that frames stay firmly in place when in use, and then also allows the frames to hang conveniently around your neck when not in use.

These versatile high-definition resin reading glasses are designed to cater to the needs of both men and women, offering a solution that goes beyond traditional eyewear.
Whether you seek comfort, convenience, or a touch of fashion, these glasses have you covered.
---
Say goodbye to the frustration of misplaced glasses, and say hello to a new era of reading with ease and elegance.


Elevate Your Reading Experience: Discover the convenience and style of these Portable Folding Neck Hanging Presbyopic Glasses. Designed for both men and women, these high-definition resin reading glasses offer an unparalleled reading experience.


Ergonomic Excellence: Crafted with an ergonomic design, these glasses are lightweight and comfortable to wear. Whether you're tackling your favorite novel or pouring over important documents, these glasses ensure hours of fatigue-free reading.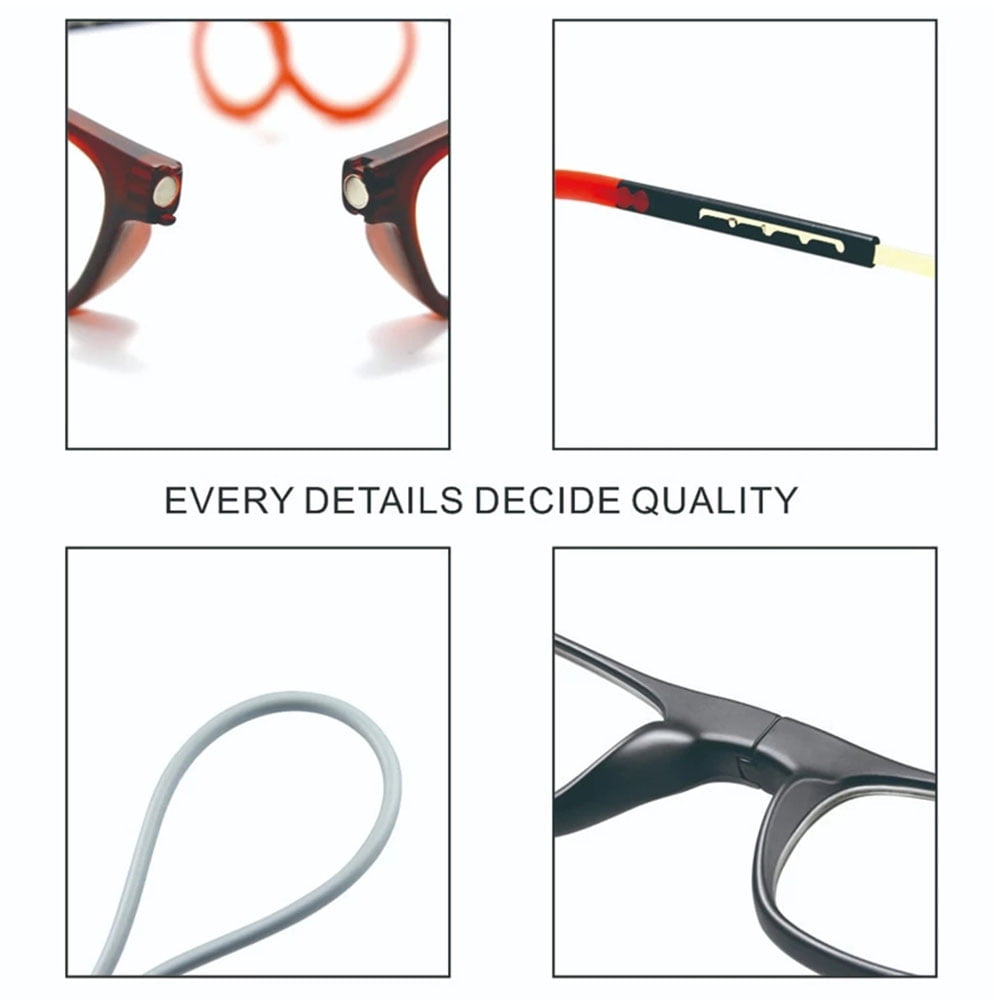 Never Lose Sight of Your Glasses Again: Tired of searching high and low for your reading glasses? With our adjustable lanyard, you can effortlessly hang your glasses around your neck when not in use. No more time wasted searching – you'll always know where they are.

Magnetic Magic: Experience the magic of the built-in nose bridge magnet. Quick to try on and take down, these glasses provide an efficient and hassle-free solution for your presbyopia needs. The adjustable legs ensure a secure and comfortable fit, so you can enjoy your reading without distractions.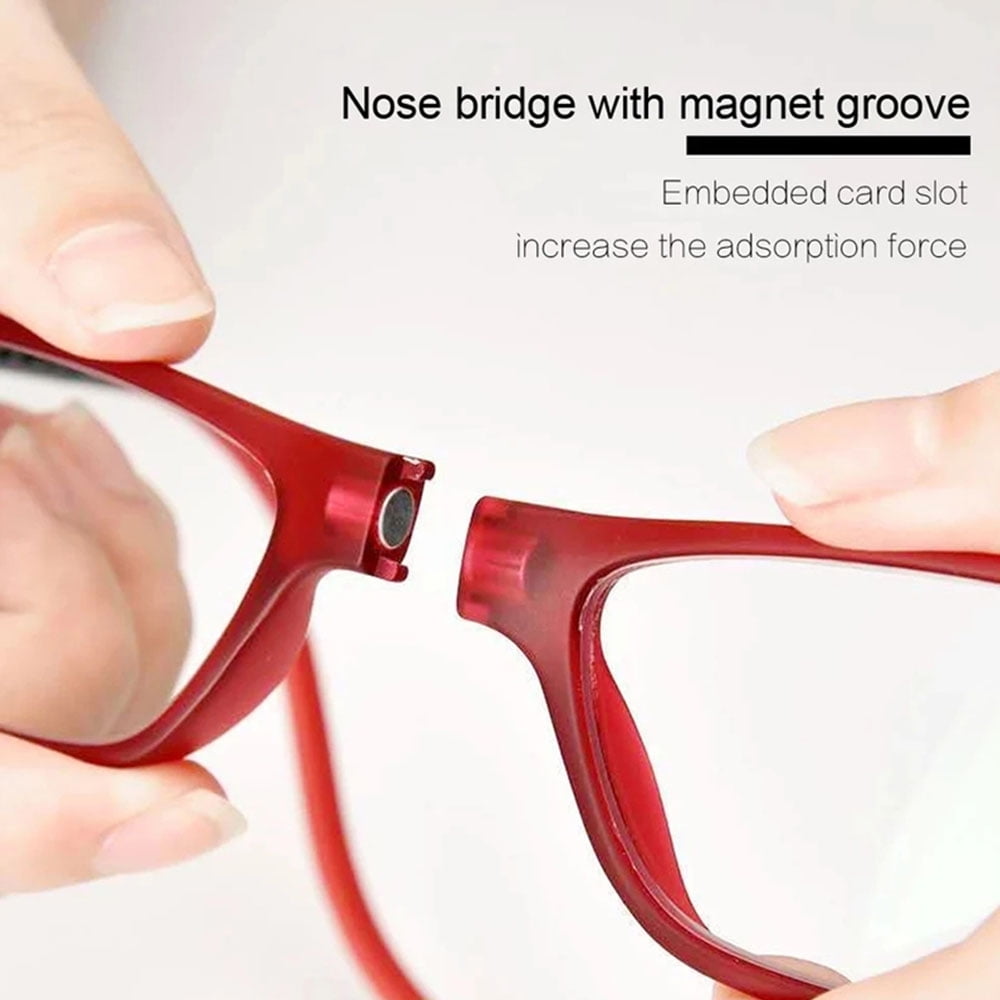 Unisex Fashion Statement: These glasses aren't just practical; they're also a fashion statement. With a modern and fashionable design, they're suitable for both men and women. The versatile style adds a touch of flair to your everyday look.


Durable Construction: Crafted with a frame made from a blend of plastic and titanium, these glasses are built to last. The lenses, composed of high-quality polycarbonate, offer clarity and protection for your eyes.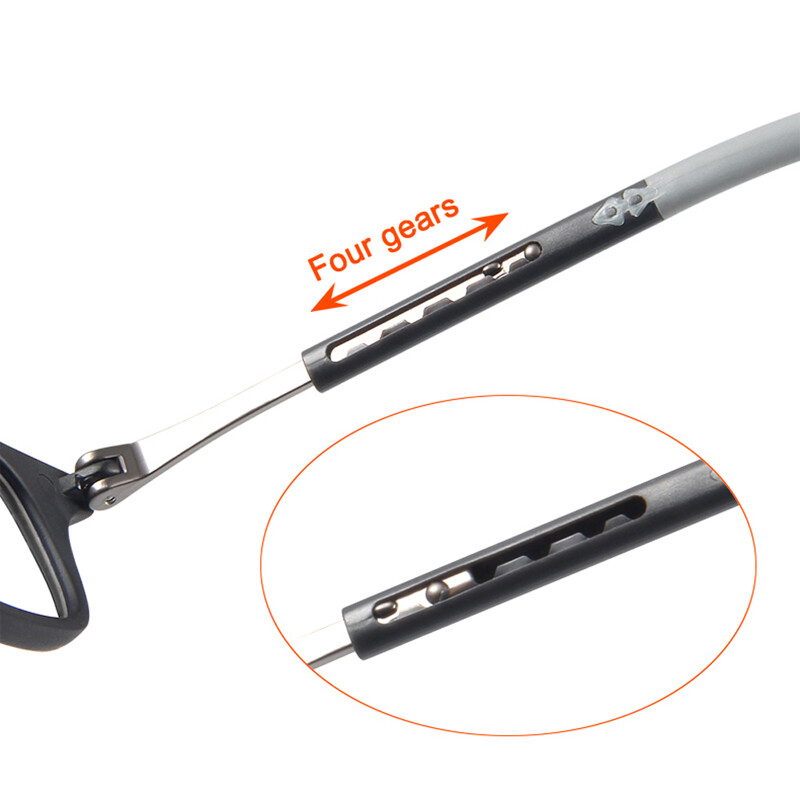 SPECIFICATIONS
Lenses Color: Clear
Lenses Material: Polycarbonate
Lenses Optical Attribute: POLARIZED
Frame Material: Plastic Titanium

Please allow 10-24 business days for the item to arrive. Please note: due to the ongoing global COVID-19 pandemic, some minor delays in product delivery are possible, we are doing our absolute best to make sure you get your products as soon as possible.
---