---
---
Water Your Garden And Lawn Efficiently With This Powerful Nozzle That Will Do The Work For You Easily And Effortlessly. 
You Can Adjust The Density Size And Range Of The Water To Your Convenience.
It Can Also Work As A Cooling System. Avoid Hurting Your Plants With This Large Flow Atomization That Is Gentle For Flowers And Crops.
---


Large flow atomization: Makes watering convenient and will not hurt flowers and crops. Very suitable for landscaping, agricultural drought resistance, watering flowers, and crops.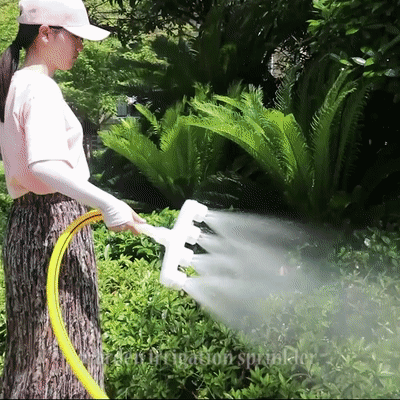 Wide Application: The mist nozzles are perfect for your plants, flowers, grass, and vegetables. Also can be a cooling system, can be used for the lawn, garden, and greenhouse.


High-quality ABS: 3-5 headwater spray, ABS plastic rotating lawn spray head.


Adjustable Misting Nozzle:  Just twist to control spray pressure and diameter, convenient to adjust the watering distance. 


Rotary sprinkler: This Lets you adjust the amount of water and the water output mode, evenly discharge the water, adjust the angle of the irrigation position, and adjust the density, size, and range of the water.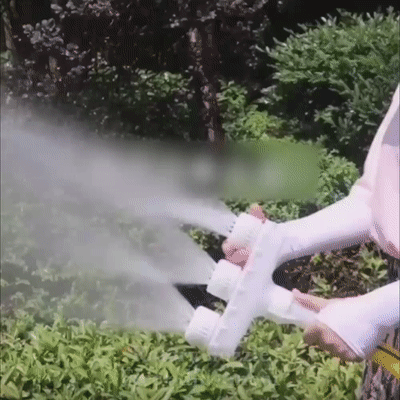 Easy to use: Connect the water connector to the water pipe and use it for easy watering.
Large-area watering: very suitable for adding water for medium to large storage yards. The higher the water pressure, the better the atomization.

Specifications

Materials: ABS
Product Weight: 204G, 326G
Package Contents: Irrigation Sprinkler × 1
Please allow 10-24 business days for the item to arrive. Please note: due to the ongoing global COVID-19 pandemic, some minor delays in product delivery are possible, we are doing our absolute best to make sure you get your products as soon as possible.
---