---
---
The pioneering ShapeShifting™ Pocket Size Cordless Electric Screwdriver Will Change The Way That You Work! 
Designed With The Most Advanced Features This Innovative Device Can Shape-shift, Rotate 90 Degrees, Has Multigrip Mode, Forward, And Reverse Switch, Front Led Light, Battery Level Indicator, Huge Lithium Battery Capacity and Comes With A Free Snake Drill Included To Help You Achieve The Most Efficient Work Performance!
---
Multi-Grip Shape-Shifting Mode & 90 Degrees Rotation Control: It can conveniently rotate 90 degrees to improve efficiency. With multi-grip mode, it is more convenient to operate. Rotating handle and screwing at various angles.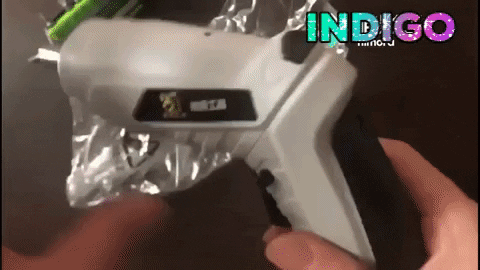 Strong and Powerful: This device comes with a Strong power to help you work effortlessly and much faster!
Front LED Light: Designed with a front LED light that allows you to work even in dark conditions.
Light-Weight: It is small, convenient, can fit inside your pocket, and is extremely easy to carry and work with.
Battery Level Indicator: You can check any time the battery level via the battery power indicator on the top.
Scalable: It can change in size and become larger or shorter depending on your needs.


One-Touch Forward and Reverse Switch: You can easily operate and switch in both modes for a faster more efficient work performance. 


Cordless and Convenient: This cordless screwdriver is designed with an ergonomic concept to provide you an excellent grip feeling for a better operating experience.
USB Rechargeable Large-capacity Lithium Battery: This incredible screwdriver comes with an upgraded lithium battery, which is more powerful, has a longer life, and is more durable.
Different Screwdriver Bits: You can easily change its shape to fit your personalized needs anytime and choose different screwdriver bits from the set according to your needs. 
Wide Range: You can repair cameras, laptops, mobile phones, stereos, drones, watches, household appliances, bicycles, and more!
Specifications:
Max. Torque: 3.5nm
Weight: 0.5kg
Frequency: 50-60hz
Speed: 250rpm/Min
Charger: USB
Battery: Lithium Battery
Please allow 10-24 business days for the item to arrive. Please note: due to the ongoing global COVID-19 pandemic, some minor delays in product delivery are possible, we are doing our absolute best to make sure you get your products as soon as possible.
---