---
---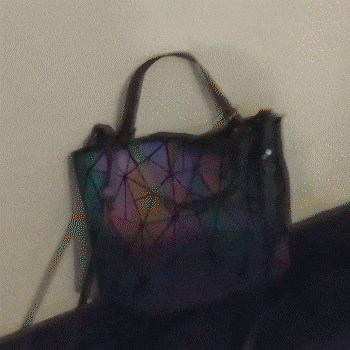 This Geometric Purse is DARK GRAY In Normal Light, But the COLOR WILL CHANGE IN DIFFERENT LIGHT, ANGLES or DISTANCE. The GIF Shows The Gorgeous Color In Strong Light.
This is a Fashion Bag, Easy to Match Clothes, Attract Attention, You will Get Compliments When You Wear it Out, Because People See The Color Changes from Far Away.  It's a Super Popular Women's Purse and Handbag.
---
Medium Size With Several Small Pockets, Easily Hold All You Stuff.

Normal Light VS Light Hitting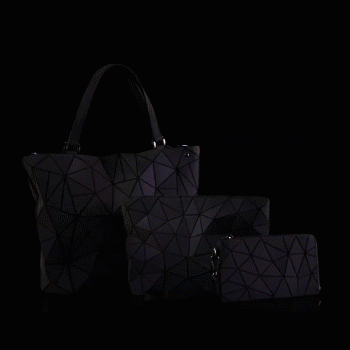 Color Changes Depending on the Light, Angle, and Distance
The Purse and Handbag are Made of High-Quality Eco-Faux Leather Fabric-Composite Artificial Leather.
The Bag's Color is Close to Dark Gray In Normal Light; but Depending on the Viewer's Position, Different Colors Become Visible.
If The Distance is Further or the Light Stronger, the Color Will Become Brighter.
Try to Use Your Phone and Take a Photo with Flash to See the Difference.
Please allow 10-24 business days for the item to arrive. Please note: due to the ongoing global COVID-19 pandemic, some minor delays in product delivery are possible, we are doing our absolute best to make sure you get your products as soon as possible.
---