---
---
Are you struggling to move heavy objects and furniture at home? Have you been wanting to rearrange your bedroom or living room for years but it is too much hassle? Tired of scratching the floor? Well not anymore! Now you can move and rearrange your entire house as many times as you desire with EZ Mover™ Furniture Lifter! Keep the beauty of marble, wooden floors and carpets intact and without a single scratch by using EZ Mover™ Furniture Lifter, which was specifically designed to protect and keep the surface of your floor and precious carpets free of marks. 
---

Effortlessly move any furniture by yourself without having to ask for help or hurting your back in the process. This innovative and revolutionary tool is extremely easy to use.  Simply use the furniture lifter to slightly lift the desired piece of furniture, then roll the mover pad sliders underneath and glide your furniture and appliances across the floor with absolute ease!
Use the Furniture Lifter to slightly lift the desired piece of furniture.
Roll the mover pad sliders underneath the furniture and glide the furniture across the floor effortlessly 
Specifications:

Metal Lifter length: 345mm


Single roller size: 79.8*105.8mm

Material: Metal and Plastic

Color: random color red or yellow 
Parcel Includes :

1x Metal Lifter

4x mover pad sliders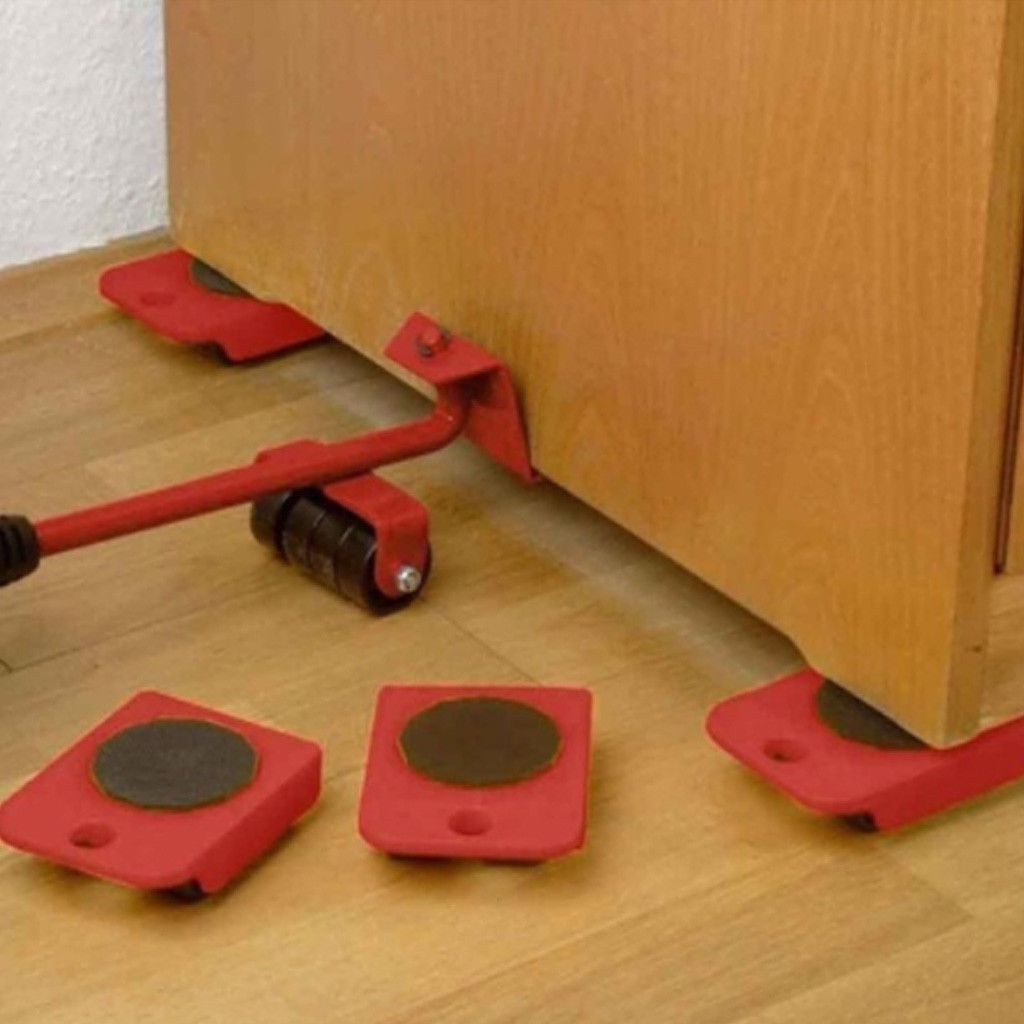 Please allow 10-24 business days for the item to arrive. Please note: due to the ongoing global COVID-19 pandemic, some minor delays in product delivery are possible, we are doing our absolute best to make sure you get your products as soon as possible.
---