---
---
While painting the walls in your home, you probably have to re-dip that paint roller into the tray of paint about a hundred times before you're done with one room.

The Paint Runner Pro is a unique paint roller that allows you to fill the side with paint, which will then slowly feed paint to the outside of your roller. This way you'll never have to drag it through another tray of paint again.
---
Not only will it save you time while you paint, but it will also save you money from not wasting any paint. Plus the Paint Runner Pro will never drip or splatter excess paint, so you'll never have to worry about making a mess on your carpet or floors with too much paint on your roller.
How it works is, you just remove the lid from the side of the roller, pour in your favorite paint, pop the lid back on, and start rolling the paint onto your wall. It's almost like having an entire can of paint right in your roller. The paint inside the roller will just slowly feed through to the outside of the roller as it's needed.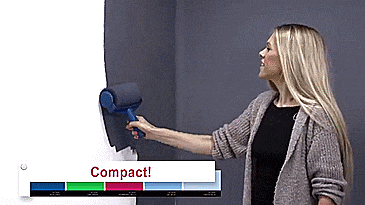 You can control the amount of paint the comes out of the roller depending on how hard you press onto the wall. For just a thin coat, just lightly press onto the wall, for a heavier coat press a little harder. With this innovative paint roller that stores paint you can paint an entire wall in just 5 minutes, or an entire room in just 20 minutes.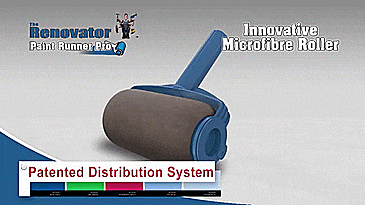 Package Included
1x Paint Roller
1x Flocked Edger
1x Easy-Pour Jug
3x Extended Poles
Please allow 10-24 business days for the item to arrive. Please note: due to the ongoing global COVID-19 pandemic, some minor delays in product delivery are possible, we are doing our absolute best to make sure you get your products as soon as possible.
---