---
---
Display Your Plants Gracefully In Their Transparent Cocoons Making Them Absolute Eye-catchers! 
If You Weren't Born With A Green Thumb, It Can Simply Be A Matter Of Your Home's Access To Natural Light, Time Commitments Or Lack Of Water. This Is Why We Think You Are Going To Absolutely Love The PlantDecor™ Hydroponic Transparent Plant Cocoons! An Easy Yet Sustainable Way To Raise Your Plants To Fill Your Home With Nature, Greenery, And Beauty!
---

Houseplants are good for your health and not just for their visual beauty. Why?
Houseplants Benefits:
Fresh Oxygen: They essentially do the opposite of what we do when we breathe: release oxygen and absorb carbon dioxide. This not only freshens up the air but also eliminates harmful toxins.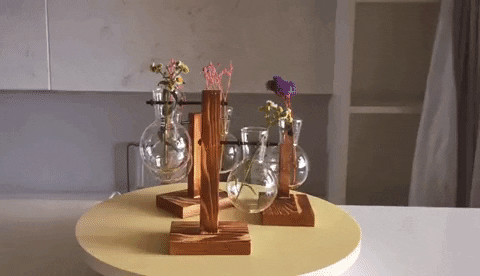 Purify The Air: Extensive research by NASA has revealed that houseplants can remove up to 87 percent of air toxins in 24 hours.
Improve Productivity and Concentration: Studies have also proven that indoor plants improve concentration and productivity (by up to 15 percent!)

Reduce Stress Levels: A 2019 study by the New University of Technology, Sydney, found significant reductions in tension & anxiety among workers when plants were introduced into their workspace.
Boost Your Mood: Plants boost your mood and reduce stress levels — making PlantDecor™ perfect for not just your home but your workspace, too.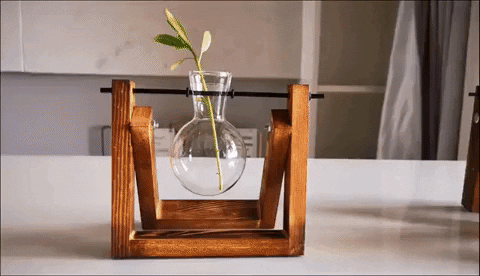 Create your Personal Plant Sanctuary: An indoor garden can be your refuge from the outside world, and for many people, it is a source of great joy. Whether you live in a small apartment, or a large house, by introducing PlantDecor™ Hydroponic Transparent Plant Cocoons into your home, you will start to notice improvements to your health, and overall happiness.

Bring More Beauty At Home: Experience the beauty and joy that brings having Hydroponic Transparent Plant Cocoons at home filling with life your living space!

Specifications:
Material: Glass, iron, wood
Size:
16x14 CM (6.3x5.5inch) - 1 cocoon
21x16 CM (8.3x6.3inch) - 2 cocoons
28.5x16 CM (11.2x6.3inch) - 3 cocoons
Please allow 10-24 business days for the item to arrive. Please note: due to the ongoing global COVID-19 pandemic, some minor delays in product delivery are possible, we are doing our absolute best to make sure you get your products as soon as possible.
---