---
---
The EMS Pocket Bioelectric Acupoints Massager uses a special acupoint stimulation technology that uses an electric pulse to help relieve muscle pain, and shoulder tiredness, promote blood circulation, improve sleep quality and treat a range of conditions.

Electric Muscle Stimulation is the elicitation of muscle contraction using electric impulses. This therapy helps you enjoy Stronger Muscles, Tighter Skin, Reduce Fatigue, Improve Circulation, and Pain Relief
---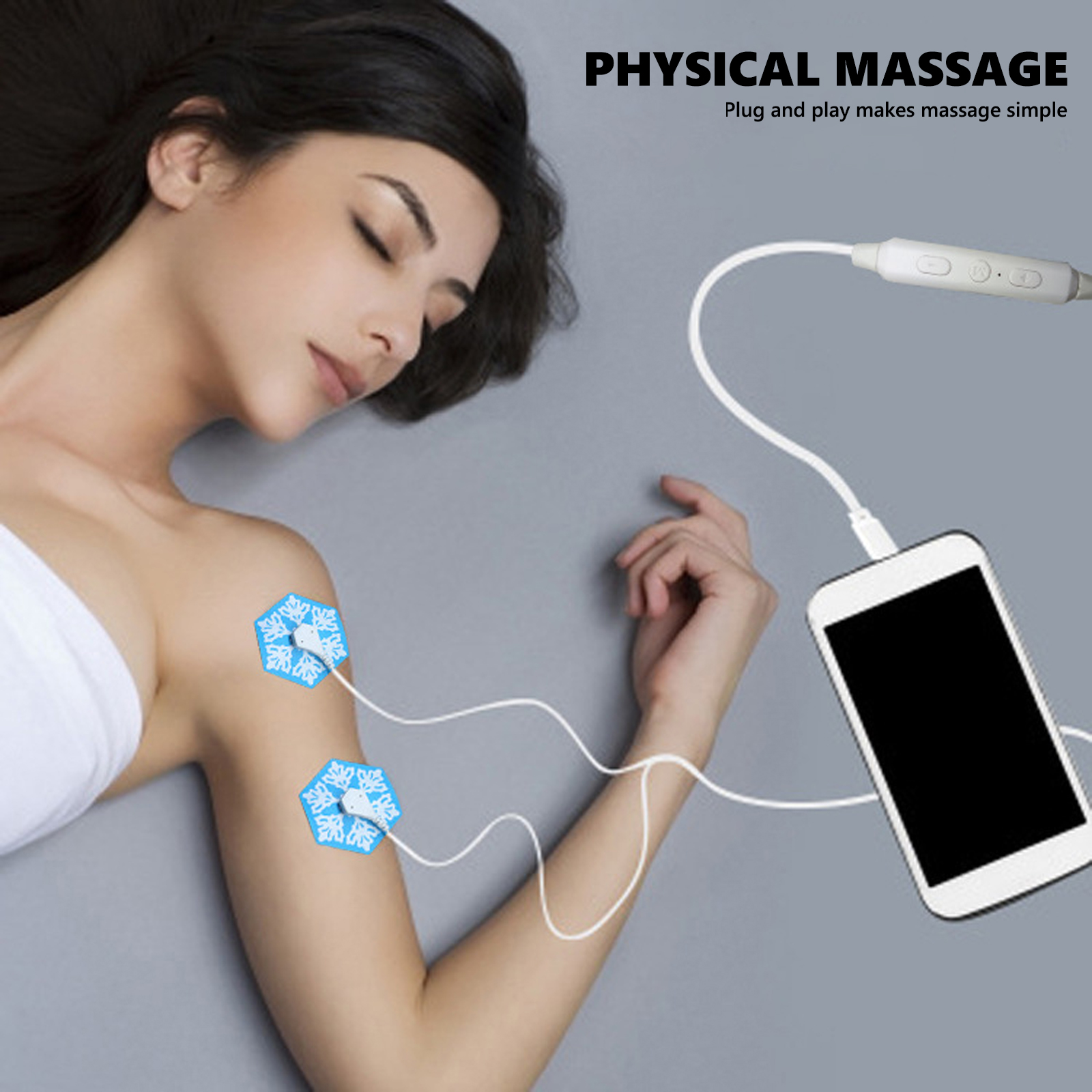 What is EMS Technology?
Electric Muscle Stimulation (EMS), also known as neuromuscular electric stimulation (NMES) is the elicitation of muscle contraction using electric impulses. The impulses mimic the potential action coming from the central nervous system, causing the muscles to contract. MS is proven to be quite effective as a proactive tool for muscle strengthening and relaxation.
Pulse Technology: Stronger Muscles & Tighter Skin
With the help of pulse technology, the EMS Pocket Bioelectric Acupoints Massager Pad not only works for releasing daily stress but also improves physical health. The treatment works by sending electronic pulses to the muscle needing treatment, which causes the muscle to exercise passively. By using the device, your muscles can be tightened, strengthened,  and cellulite reduced. This gives your body a slim and toned shape.


EMS Treatment: Reduces Fatigue & Improves Blood Circulation
The EMS Pocket Massager helps stimulate acupuncture points that give numerous benefits to the body such as reducing swelling, relieving pain, improving blood circulation, relaxation, and more. Your body will benefit from a general massage, as it reduces muscle tension and fatigue.


 The Systemic Effects When Stimulating Acupoints
Acupoints are thought to be the specific points reflecting visceral conditions as well as regulating the function of internal organs and are regarded as an important link in the relationship between meridians and health. Clinical observations and research on acupuncture have shown that acupuncture relief relied largely on the neuroendocrine-immune network, which also provided new evidence for acupuncture's effective components in different organs.
How Effective is Acupoint Massage?
Acupoint Massage is believed to stimulate the central nervous system. Studies suggest that acupressure releases endorphins and promotes anti-inflammatory effects, helps with certain types of lymphatic problems, and helps with Depression and anxiety. More than one study suggests that acupressure improves fatigue and promotes well-being.


How does the EMS Pocket Bioelectric Acupoints Massager Work? Western medical acupuncture is the use of acupuncture following a medical diagnosis. It involves stimulating sensory nerves under the skin and in the muscles. A review study published in 2018 in the scientific journal The Cochrane Database of Systematic Reviews found that acupuncture has the potential to end the symptoms of lymphatic problems without the side effects associated with medications. Now imagine achieving these effects right from the comfort of your home while saving time and money.


9 Gears Micro-Electric Massage and Other Benefits:
Instant Relaxation - Provides a pleasant relaxation after a hard day at work.
Better Blood Circulation - Sends small pulses through your nerves to stimulate the muscles for improved blood circulation eliminating the swelling.


Overall Health Benefits - Improves metabolism to help in weight loss, stimulates sweat secretion, reduces fatigue, aids sleep, and improves posture.
Portable and Handy - The compact and handy design allows you to take it anywhere to provide instant relief.
Safe to Use - It uses a soft and comfortable material with ion circuit printing that is skin-friendly and safe.


Excellent Pain Relief - Suitable for people who are suffering from prolonged pressure all day, office workers, athletes, the elderly, or anyone who experiences some sort of pain.

SPECIFICATIONS
Height: 1.35m
Weight: 25g
Rated Voltage: 5V
PACKAGE INCLUDES
 1x EMS Pocket Bioelectric Acupoints Massager
Please allow 10-24 business days for the item to arrive. Please note: due to the ongoing global COVID-19 pandemic, some minor delays in product delivery are possible, we are doing our absolute best to make sure you get your products as soon as possible.
---