---
---
This Stainless Steel Caulk Nozzle Applicator Set is specially made to save a lot of time and to apply the sealant in a smooth and efficient way.

Is an ideal auxiliary tool for all sealing operations. When it comes to caulking, these tools are perfect for getting the job done!
---


Perfectly Fill in and Seal Gaps
It is designed with a 45-degree muzzle that can soothe and fill caulk jobs easily, without messy and uneven finishes, giving your home a new look.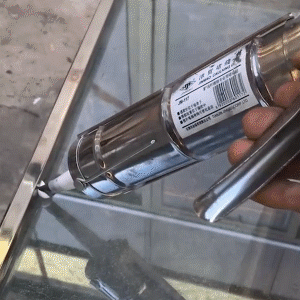 Wide Variety of Sizes
It comes in 14 sizes: 5/6/7/9/10/12/13/16/20/25/26/28/30/35mm, different sizes that can easily meet your needs in sealing work when you seal the different places and angles.

Reusable and Perfect for Caulking and Sealing
The perfect helping tool for all sealing jobs. The caulking toolset is easy to clean and is reusable. When it comes to caulking jobs, these tools are great to finish the job!


Wide Application
The caulk toolset can be widely applied for kitchen, bathroom, tank, door, window, kitchen, bathroom, tank, and sink joint filling finishing.


Durable and High Quality
Made with high-quality stainless steel, rust-resistant, and anti-corrosion properties.

Specifications
Materials: Stainless Steel
Product Weight: 60g
Package Contents
Caulking Sealant Nozzle × 7

Please allow 10-24 business days for the item to arrive. Please note: due to the ongoing global COVID-19 pandemic, some minor delays in product delivery are possible, we are doing our absolute best to make sure you get your products as soon as possible.
---