---
---
Did you know that cotton buds can push earwax into the ear canal and block you from hearing over time? You can easily fix that and clean your ears safely with the Innovative USB Camera Ear Cleaning Endoscope! This wonderful camera will allow you to watch on a screen in real-time how to safely clean your ears.
---
Easy to access  HD Multifunctional Ear Scope Camera is a special device that helps you clean your ears in a SAFER way. It is an EAR ENDOSCOPE CAMERA that works with smartphones/tablets and computers to EASILY and CLEARLY see the passage of the ear canal. Making it SAFE and EFFICIENT ear cleaning process.


Watch in real-time: The Images can easily be viewed through the gadgets and can be saved. Its LONG and SLIM lens body can let the camera go deeper easily without giving you DISCOMFORT.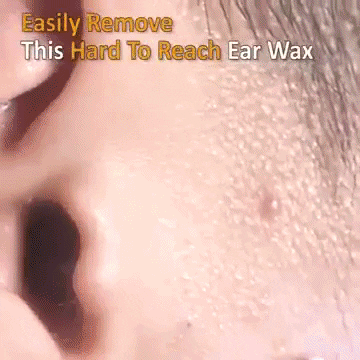 SIX ADJUSTABLE LED LIGHTS: The SIX ADJUSTABLE LED LIGHTS allows you to regulate the brightness depending on the area of the light you are with.


USB / USB-C Compatible: This device has a THREE-IN-ONE plug that is compatible with Android and Windows. It has a USB, Micro-USB, and Type C in one cord. 



Safer than cotton buds We should be aware of ear blockage due to excess ear wax and the wrong use of cotton buds. That's why removing earwax by yourself can be dangerous. Thousands of people go to the hospital every year because of improper ear cleaning. Here is a perfect device that can help you clean your ears without harming them the HD Multifunctional Ear Scope Camera!
Multifunctional: You can use this innovative device to see deep in the teeth, hair follicles check, skin check, oral examination and more!

Includes Multiple Tools:


Compatible with Android and Windows systems 



 Note
*The products are not waterproof, please wipe them with alcohol.
*The best camera focal length is 1.4-2CM/ 0.55 - 0.78 IN
*Please read the instructions carefully before using it.
*Please keep out of the reach from children.
Please allow 10-24 business days for the item to arrive. Please note: due to the ongoing global COVID-19 pandemic, some minor delays in product delivery are possible, we are doing our absolute best to make sure you get your products as soon as possible.
---