---
---
Do you want your wine bottle to taste as good tomorrow as when you first opened it?
Then our Wine Bottle Tool is just right for you because it ensures that your bottle still tastes like the first time you open it for weeks. 
So your favorite wine not only retains the taste but also becomes durable.
---


BENEFITS

✅ Tasty Durable Wine 
✅ Fits All Conventional Wine Bottles
✅ Innovative Reminder Function
✅ High-Quality Material
✅ Easy & Safe To Use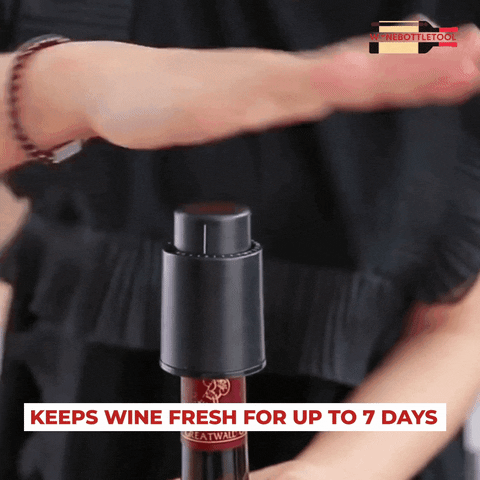 LONG & DURABLE GOOD TASTE

With our Premium Vacuum Wine Bottle Stopper, you don't have to let your favorite wine go to waste anymore. From now on, you can safely store your wine for several days without losing its taste. With our new technology, oxygen cannot penetrate the bottle from the outside. Our Wine Bottle Tool creates a vacuum that preserves the taste so that after days it tastes like the first time you opened it.


REMINDER FUNCTION
Another special feature of our Premium Vacuum Wine Bottle Stopper is the reminder function. If you close several bottles of wine with our vacuumizer, you may lose track of which bottle you opened and when. The Premium Vacuum Wine Bottle Stopper has the function to set the date with a simple turn-on in the device. So you can keep an overview of your bottles and enjoy them the way you want.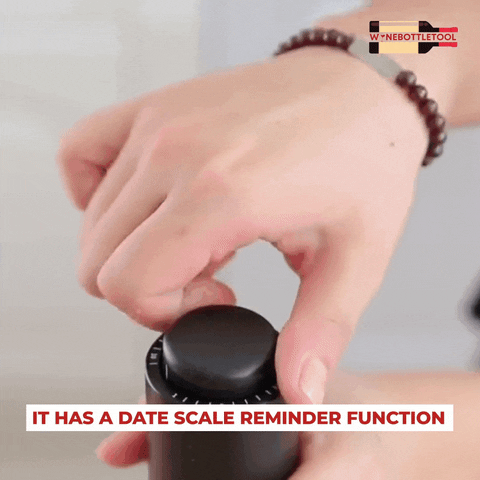 HOW DOES IT WORK?

Step 1. Insert the stopper vertically into the wine bottle.
Step 2. Press the WineBottleTool™ downward for a few times to pump out the air.
Step 3. To open the bottle again, pull the stopper left & right until you hear the air flowing out.


Specifications:

Material: Plastic
Diameter: 5 cm
Color: Black

Please allow 10-24 business days for the item to arrive. Please note: due to the ongoing global COVID-19 pandemic, some minor delays in product delivery are possible, we are doing our absolute best to make sure you get your products as soon as possible.
---