---
---
Take control and unlock the world of lucid dreaming! To become lucid in dreams is to be fully aware so you can manipulate them with the power of thought. If your goal is lucidity, this mask can help you get there!
When you experience any level of conscious awareness in a dream, you have already started down the path to lucidity. Understanding that you're dreaming without waking up can be exhilarating, entertaining, and beneficial so start reaping a range of recreational, practical, and profound benefits!
---
The mask works by timing its programmable LED signals to flash while you are in REM sleep (when dreaming occurs).
These gentle lights don't interfere with falling asleep, but serve as a signal during your dream to help you take over control
It starts a few hours after going to sleep, where REM cycles are longer, and flash additional times after certain intervals.
The flashing lights are intended to be a lucidity trigger, showing up as artifacts and effects to notice, wonder about and even recognize, helping you realize you are dreaming.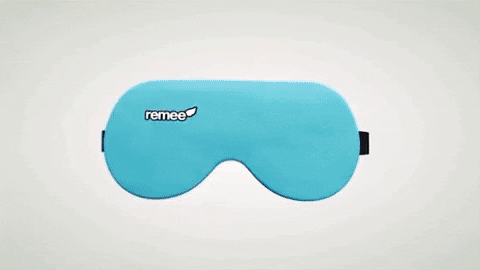 After some practice, you can then take control of your dream, leading to better moods, reduced stress, enhanced problem solving skills, and increased creativity.
The light signals also increase recall and vividness by seamlessly introducing gaps of consciousness that link the dreaming mind to a more wakeful state and preparing it to notice and create new details, adding more in-depth detail to commit to memory.
Features
Four layer variable foam stack for extra comfort & breathability
Soft adjustable strap fits all head sizes
Design your personal dream signal via

 

free

 

web app
High-quality red LEDs maximize dream penetration
Weighs less than 1oz!
Runs for 6+ months on included CR2032 Battery
Please allow 10-24 business days for the item to arrive. Please note: due to the ongoing global COVID-19 pandemic, some minor delays in product delivery are possible, we are doing our absolute best to make sure you get your products as soon as possible.
---