---
---
Turn any light socket into a celebration of music and light!
The amusing Magic Bulb Bluetooth Speaker combines an energy-efficient, smart LED light bulb and a powerful Bluetooth speaker. It allows you to personalize your lighting from your smartphone, select multiple colors, pair instantly with any Bluetooth device, and play music from any source!  Magic Speaker Bulb makes your events magical!
---
Excellent Sound Quality:
This Magic Bulb also features a powerful, Bluetooth speaker, with excellent sound quality, that fills any room with rich audio. The Magic Speaker Bulb delivers precise highs and crisp clear sounds with deep bass.


Multiple Colors:
This multi-color bulb provides you with endless lighting possibilities, helping you get creative while personalizing your lighting to suit your mood.


Easy to Pair:
The speaker pairs instantly with Bluetooth devices, such as smartphones, tablets, and computers, letting you play your favorite songs and control the lights wirelessly, so you can enjoy any tune any time anywhere! 



Play From Any Source:
With this Magic Bulb Bluetooth Speaker, you can easily play music from any source such as Youtube, Pandora, Spotify, etc.


Energy Efficient:
It comes with an energy-efficient LED light which is a highly energy-efficient lighting technology, and has the potential to fundamentally change the future of lighting. It uses at least 75% less energy and lasts 25 times longer than incandescent lighting.

Transmission Distance of up to 10 meters:
The Magic Speaker Bulb has an incredible Bluetooth Transmission Distance of 5-10 meters, giving your greater freedom to move while you listen to your favorite music!


Control Music and Light:
You can set the music and light from your phone to suit the mood and occasion so you can enjoy every moment in your own style and preferences.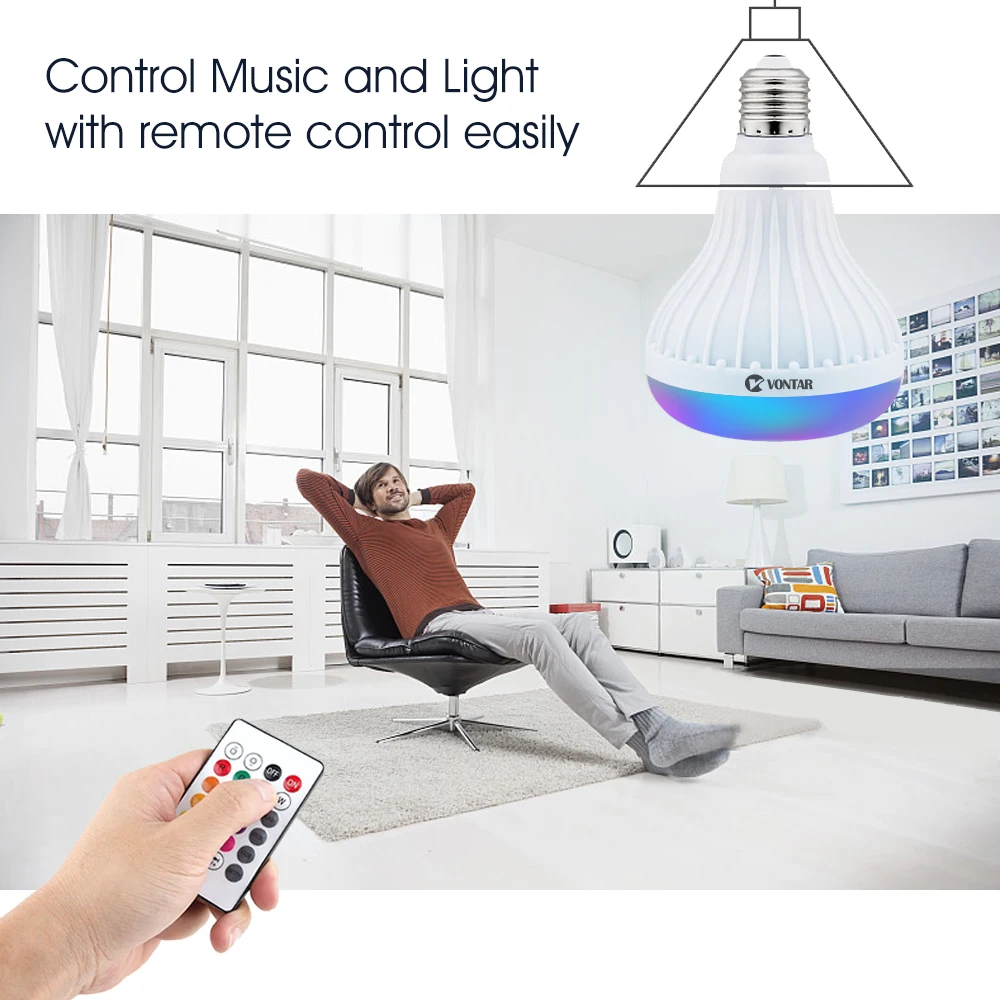 Widely Compatible:
It is widely compatible with any iOS, Windows & Android operating systems.


Turns Any Light Socket into a Speaker:
This extremely convenient feature allows you to move to any place any time and still have the same lighting and music, with Magic Speaker Bulb you can easily turn any light socket in your house into a Bluetooth speaker


Available for E27 and B22 Sockets


Specifications:
  - Working Voltage: AC100V~240V / 50-60Hz
  - Radio range: 10m(33ft)
  - RGB 16 color with the remote control
  - Signal: Bluetooth Transmission
  - Bluetooth Transmission Distance: 5-10 meters
 - Packge includes : 1 x Smart Led Bulb Bluetooth Speaker + remote 
  - Product Size (L x W x H): 9.4 x 9.4 x 13 cm/ 3.7 x 3.7 x 5.1 IN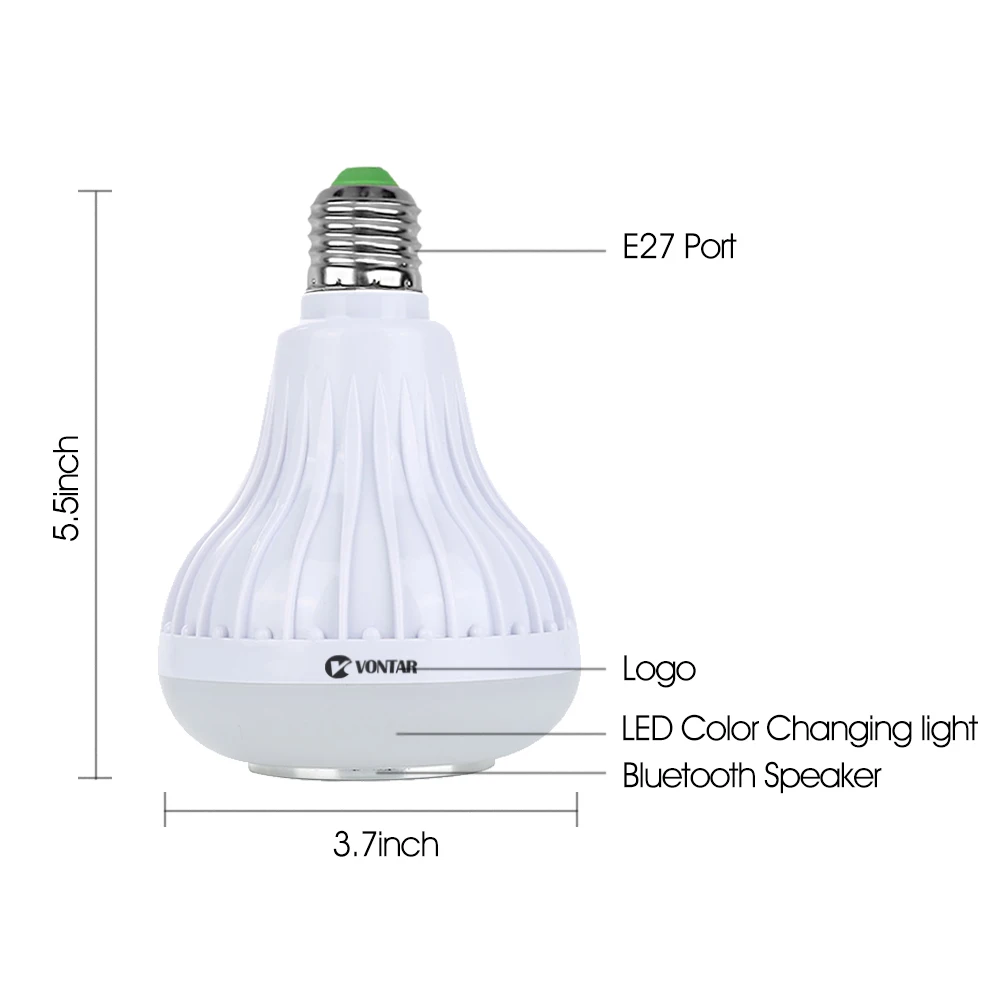 Please allow 10-24 business days for the item to arrive. Please note: due to the ongoing global COVID-19 pandemic, some minor delays in product delivery are possible, we are doing our absolute best to make sure you get your products as soon as possible.
---